Arts
The Houston Center For Photography Launches An Exciting New Education Program
With Classes Offered for Photographers and Photography Lovers, This Fall Is Looking Picture Perfect
BY PC Studios // 09.07.23
Fall is just around the corner, and why leave "back to school" just to the kids? Learning a new skill is good for everyone, regardless of age or experience, and keeps your brain sharp. Starting this autumn, Houstonians can do just that as they step behind the camera and jump into the Houston Center for Photography's (HCP) new educational programs.
Houston Center for Photography offers around 100 photography classes and workshops all year round. Classes vary in competency levels and are all taught by esteemed photographers and lecturers. Luckily for Houstonians, HCP has re-envisioned its programming this fall with more advanced courses for photographers that want to push their photography to the next level and develop their portfolio.
Pablo Lerma, ... and he became a waterfall II, 2019, Collage, Archival Print Phototex, Courtesy of the artist - presented in Contemporary Histories of Photography, led by Natalie Zelt
Herbert Dobbie and Elizabeth Haigh. New Zealand Ferns: 148 Varieties. Auckland New Zealand: Herbert Dobbie, 1880 - presented in The Photobook: It's History and Highlights, led by Jon Evans
Laura Burlton - Photography I and Photography II
Tay Butler, Larry, 2023, from the series HyperInvisibility - Cuts & Glue: We are all Collages
"We designed HCP's new educational program with the intention of making photographers at any level feel at home with our offering, and we even added a unique category for non-photographers" says Natan Dvir, Director of Education. Contemporary Histories of Photography, The Photobook: Its History and Highlights, and Cuts & Glue: We Are All Collages are a few favorites. Dvir continues, "Making engaging and inspiring classes accessible for our audience and community was another goal we set out to achieve." Affordable and conveniently scheduled courses are designed to reach all budgets and schedules. Additionally, a selection of short workshops offers Houstonians opportunities to study at HCP for less than $100.
The new Fall Term includes a variety of subjects and formats that will match the needs and interests of photographers of all genres. The courses will continue to be taught by HCP's diverse, professional, and accomplished faculty. Students can explore their creativity with AI Imaging: Techniques and Creative Approaches, learn practical skills and techniques with Storytelling with Color, Creative Landscape Photography: Art & Technique or Street Photography: Capturing the City's Spirit and apply advanced contemporary approaches with Finding Your Voice: Developing a Personal Project, Mining Your Archive: Identifying Personal Series or Unlocking Creativity & Creating Visual Narratives.
HCP offers four terms of education around the year (Fall, Winter, Spring, and Summer) so if your schedule doesn't permit diving into photography this season, not to fret. And, for those interested in taking their skill to the next level, HCP also offers personalized one-on-one education, including portfolio reviews and private lessons.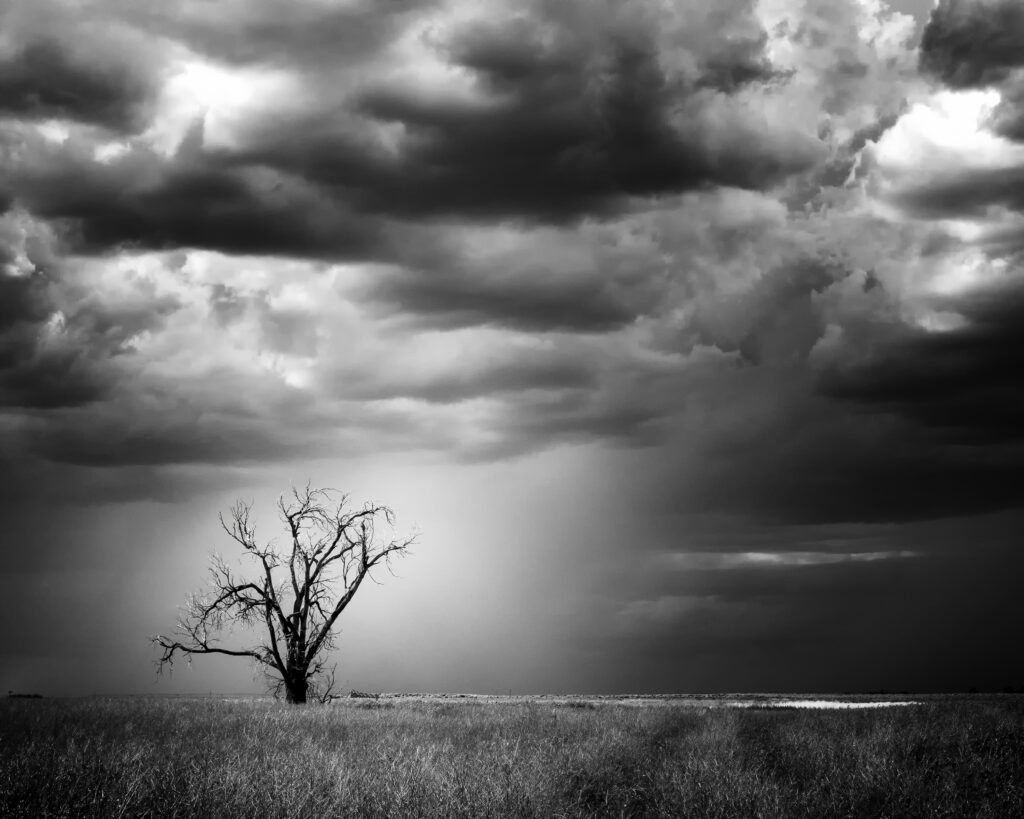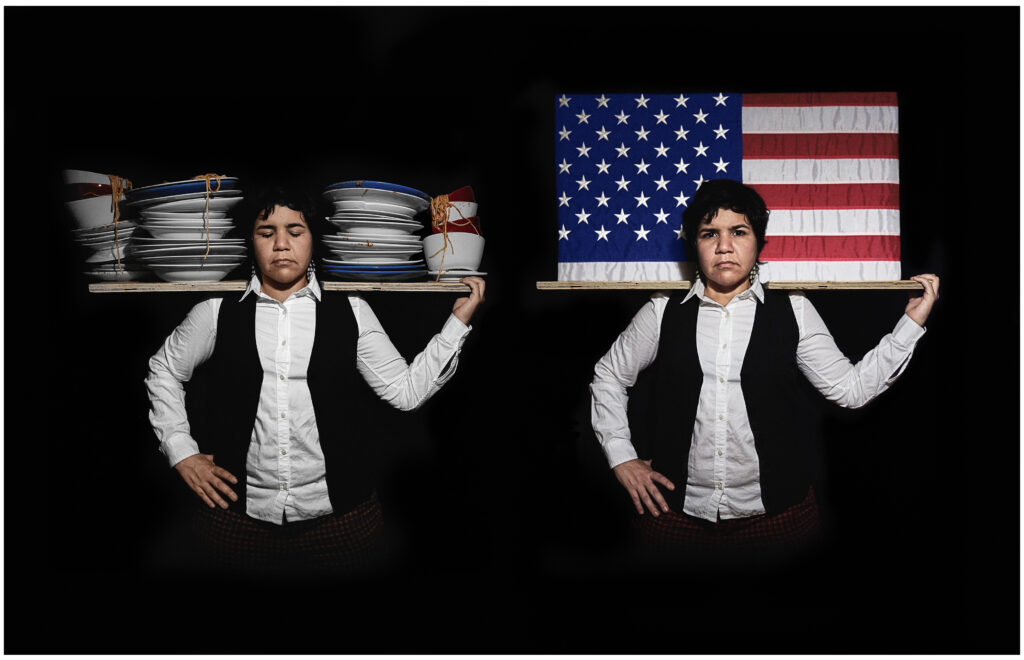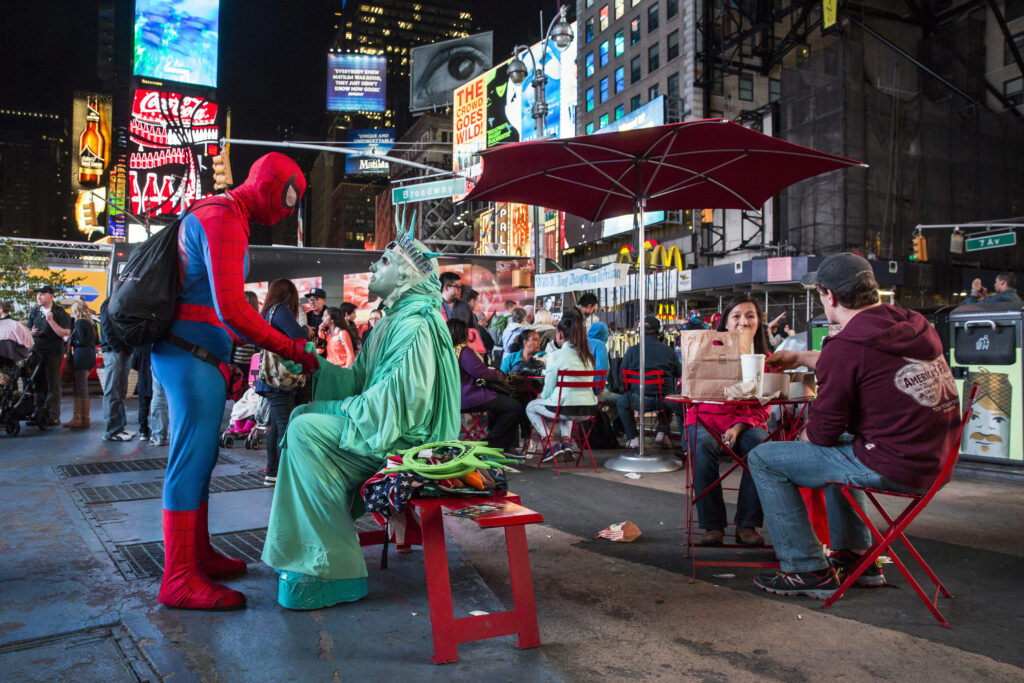 Laszlo Perlaky, Lonely Tree in Storm Light, 2016 - Creative Landscape Photography: Art & Technique
Marvi Lacar, from the series "Chapter 2: Bone Tired Mama" - Finding Your Voice: Developing Personal Projects
Violette Bule, Dream America, 2015, from the series Dream America - Mining Your Archive: Identifying Personal Series
Natan Dvir, New York Handshake, 2013 - Street Photography: Capturing the City's Spirit
If you haven't visited the Houston Center for Photography, you've been missing out. Founded in 1981 as a small visual artists' organization, HCP has grown to become an exemplary fine art organization. The gallery is free to the public and features some of the finest works of contemporary photography.
Join HCP staff and faculty at a special Fall Open House event on Tuesday, September 26, between 6-9 p.m. Take advantage of this opportunity to explore the new exhibitions, receive valuable information and discounts, share your photographic work, get advice on classes, and celebrate the upcoming term with Houston's photographic community. RSVP is required.
Through its programs and exhibitions, the organization strives to increase society's understanding and appreciation of photography and its evolving role in contemporary culture. It aims to encourage artists, build audiences, stimulate dialogue, and promote inquiry about photography and related media through education, exhibitions, publications, fellowship programs, and community collaboration.
Christine Callahan, West Village Waterfall, 2021, from the series Waning Days – Storytelling with Color
With all Houston Center for Photography has to offer for all ages and skills, this fall is looking picture-perfect.