Culture / Arts / Museums
Art's Tormented Wild Man Finds a Resting Place in Glitzy Monaco:* A Surprisingly Apt Foundation Location
BY Patricia Mora // 09.22.15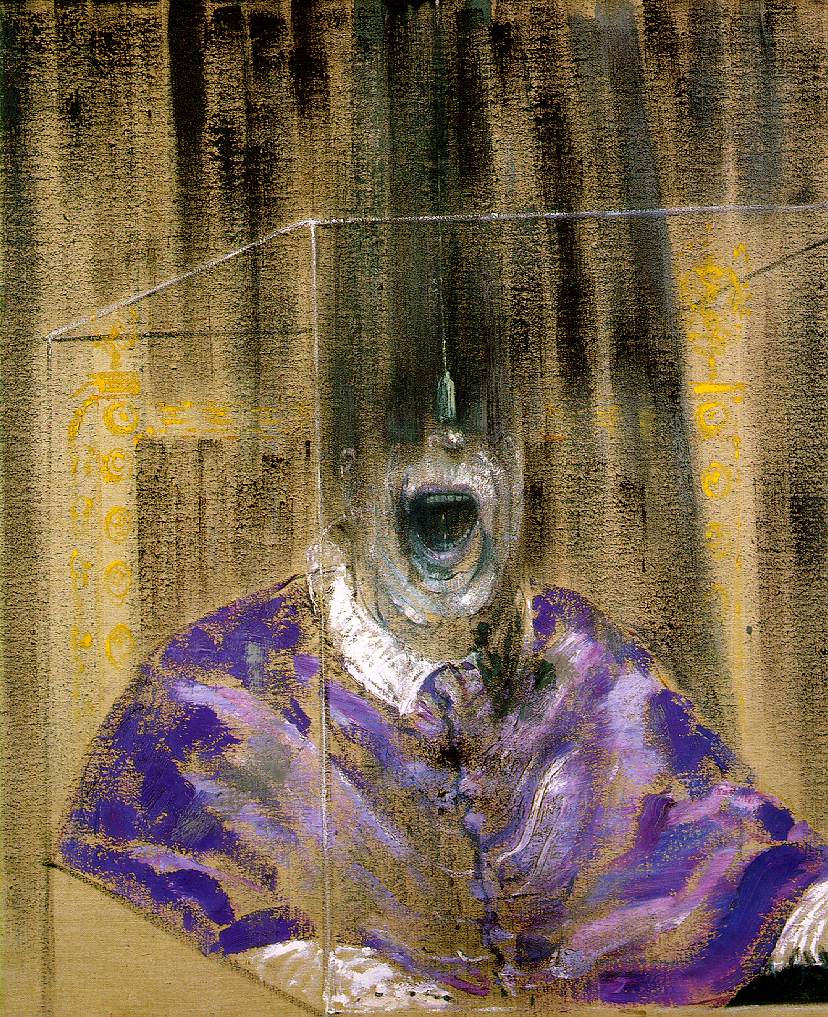 When it comes to pairing outré artist Francis Bacon with specific places on the globe, the tiny principality of Monaco does not leap to mind. Bacon's "screaming popes" à la Velázquez and fascination with crucifixion motifs don't instantly jive with the comfy Hôtel de Paris or the yacht-dotted coastline of some of the most spendy real estate on the planet. Yet The Francis Bacon MB Art Foundation — housing artwork, memorabilia and documents relating to the artist — has been established in this shiniest jewel on the Côte d'Azur. The artist, it seems, had an abiding love for the splendidly gorgeous hot spot in the South of France.
Established by Majid Boustany, the foundation is devoted to the study of Bacon's art, life and creative process. In fact, a research project was recently funded under the aegis of the institution that allowed art historian Katharina Günther to explore Bacon's heretofore forgotten bond with painter Denis Wirth Miller. Her work also limns the central role that photographic elements played in Bacon's work. After all, the artist noted that "images breed other images in me" — thus, Günther gives interested parties a fascinating and specific trail to follow with regard to photographs and the way they are integrated into Bacon's work.
While it's widely known that the South of France held huge appeal for a number of artists and writers — including Aldous Huxley, W.B. Yeats, Henri Matisse, Pierre Bonnard and Eileen Gray — it still seems rather shocking that Bacon, too, was smitten by the Mediterranean haven. He was especially enamored of the Monte Carlo Casino — in fact, he was such a habitué of the place that he sometimes couldn't afford new canvas and resorted to using the backsides of completed works. Eventually he found that the toothy quality of the "wrong" side of the material suited him so well that he grew to prefer it.
One article in The Telegraph describes it this way: "The rough, unprepared, unpredictable surface that allowed for no neat rubbings-out was what he had been seeking. Here was something as intractable as him. Here you took your chance, and the first stroke had better be the best or you had to throw it away. From then on, he was devoted to it, threw paint at it, sculpted lines on it, and slashed it to pieces if it didn't do what he wanted."
The cruelty of Bacon's addiction to the Monte Carlo Casino turned into a blessing in disguise. He initially visited Monaco in the early 1940s. When he sold a painting for ₤200 in 1946, he used the funds to move to a hotel there with his then-lover and patron, Eric Hall. Bacon maintained a residence in the principality until the early 1950s and visited Monaco for the remainder of his life. Thus, it's fitting that a foundation dedicated to preserving his work and creating a growing understanding of his process is located there.
Surprising? Perhaps. But when you consider that Bacon was so enthralled with his own wealth that he pinned ₤50 notes to his attire and passed them out to passersby, his infatuation for a place known for its wealthy royal family and moneyed residents begins to make sense.
For those who love the work of Bacon — and for those who are strangely puzzled and mesmerized by it — a visit to The Francis Bacon MB Art Foundation in Monaco will prove gratifying. It provides a means of excavating the work and psyche of one of the most fascinating and haunting figures of the art world during the past century. Moreover, it's said that Monaco is one of the few places Bacon spoke about with fondness. This offers proof that perhaps there are huge demons that only equally huge beauty can slay.