c
Culture / Newsy
Dallas' Crazy Bike Share Mess
Abandoned Rental Bicycles Show How a Good Idea Threatens to Spin into Chaos
BY Natalie Gempel // 01.03.18
photography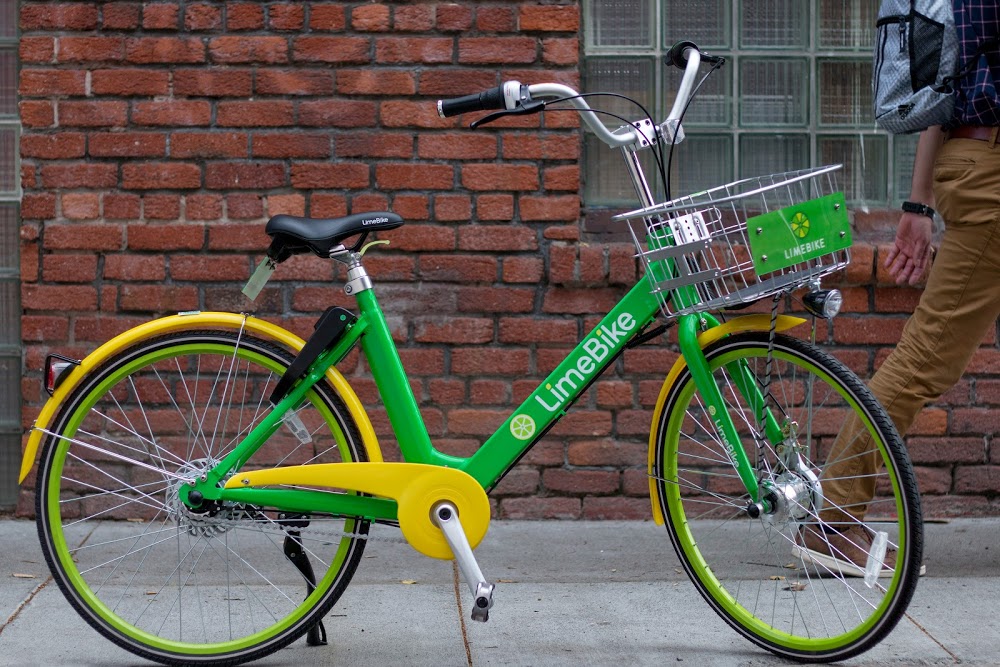 You've seen them around – tangled on the side of the road, lined up in the park, or castaway in far-flung corners of the city. In a few short months, rental bikes have become ubiquitous in Dallas. But, of all the times you've stumbled upon brightly-colored city bikes, how often have you seen them in use?
Last year, five bike sharing companies settled in Dallas, releasing a massive influx of dockless rental bikes onto the city. Garland-based company V Bikes was one of the first to arrive on the scene, then San Francisco-based company Spin placed a few rides around town, then LimeBike threw a few thousand of its lime-green bikes into the mix, then the world's largest dockless bike sharing company, Ofo, came to Dallas and added 1,000 bikes. Oh, and just last weekend, a fifth company, Beijing-based Mobike brought more to town.
It's a great idea in theory: Dallas roads are crowded and the public transportation system leaves many gaps that need last mile solutions. However, it seems unlikely that Dallas' demand for rental bikes will keep up with the ever-increasing supply.
Now, critics are worried that the bike sharing movement is spinning out of control. The city has not yet created any regulations for bike sharing companies, and the total number of rental bikes is unknown.
One man made an Instagram account to document the number of abandoned and abused bikes around town, aptly named @dallasbikemess. The humorous yet disconcerting page shows grim scenes of bikes piled up on the sidewalk, cast into Turtle Creek, and even shoved into a dumpster.
Meanwhile, photos of the bike sharing situation in China foreshadow a grim future for Dallas' fleets. The Guardian published photos showing a graveyard of thousands of abandoned rental bikes, many from Ofo and Mobike. Another recent article in The Economist claimed that, despite their dizzying growth, neither Ofo nor Mobike has been profitable.
Fortunately, the #DallasBikeMess is far from reaching the epic proportions of China's bike sharing crisis, but if the supply continues to outpace the demand, we could end up with our very own bike graveyard.
On the other hand, end-of-the-year reports from LimeBike are somewhat optimistic. The company had 45,000 active riders in its first four months in Dallas, accounting for 105,000 cumulative miles ridden. Twenty percent of all LimeBike trips begin or end near a public transit station, and 39 percent of trips occur during evening rush hour.
Whether or not LimeBike – and its four competitors – will be able to turn a profit in Dallas is unclear. Realistically, five bike sharing companies is probably too many for a city that recently had none.