Culture / Travel
Texas' Hottest New Hotel Comes With a Robotic Butler: This Place is Primed to Take Off
BY Josie Washburn // 02.23.17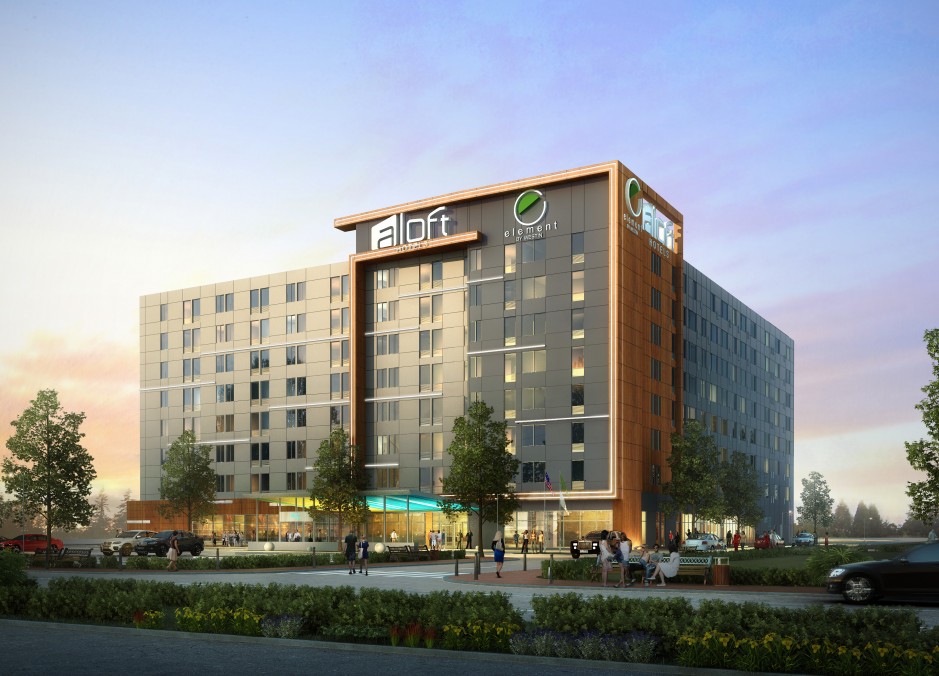 Whether you're in town for a quick business meeting, to try a hot new restaurant (dining at Mirador is a must), or for a long weekend visiting friends, your Dallas stay is going to be infinitely easier. Aloft and Element Dallas Love Field just opened adjacent to Dallas Love Field airport, fusing together bountiful high-end amenities from both the Aloft and Element brands.
A combination of convenience and luxury, the new hotel packs more than 220 rooms and top accommodations (6,500 feet of meeting space, a fitness center, and an outdoor swimming pool).
Specific Aloft offerings include banking, floral, and hair services; a bar showcasing works of emerging local artists; and "Botlr," a cool new Relay robot from California-based Savioke — the first robotic butler of its kind in Texas. Currently, there are more than 50 Relay robots operating or being installed in hotels in the U.S. and overseas, assisting with toiletries, towels, and drink service.
Element, which provides free airport pick-up and drop-off, bike rental, and valet services, focuses on sustainability with features like in-room recycling bins and eco-friendly furniture.
Aloft and Element Dallas Love Field is the first hotel to open near the airport since the Wright Amendment was repealed in 2014, and is the first ever dual-branded Aloft and Element hotel by Starwood Hotels. Following its soft opening last week, an official grand opening is set for Thursday, March 9.
Aloft and Element Dallas Love Field, 2333 W. Mockingbird Lane.