Restaurants / Bars
Texas' Rum Goddess — This Woman Runs One of the Most Important Distilleries in Texas: A Trip to an Underrated San Leon Drinks Mecca
BY James Brock // 01.07.18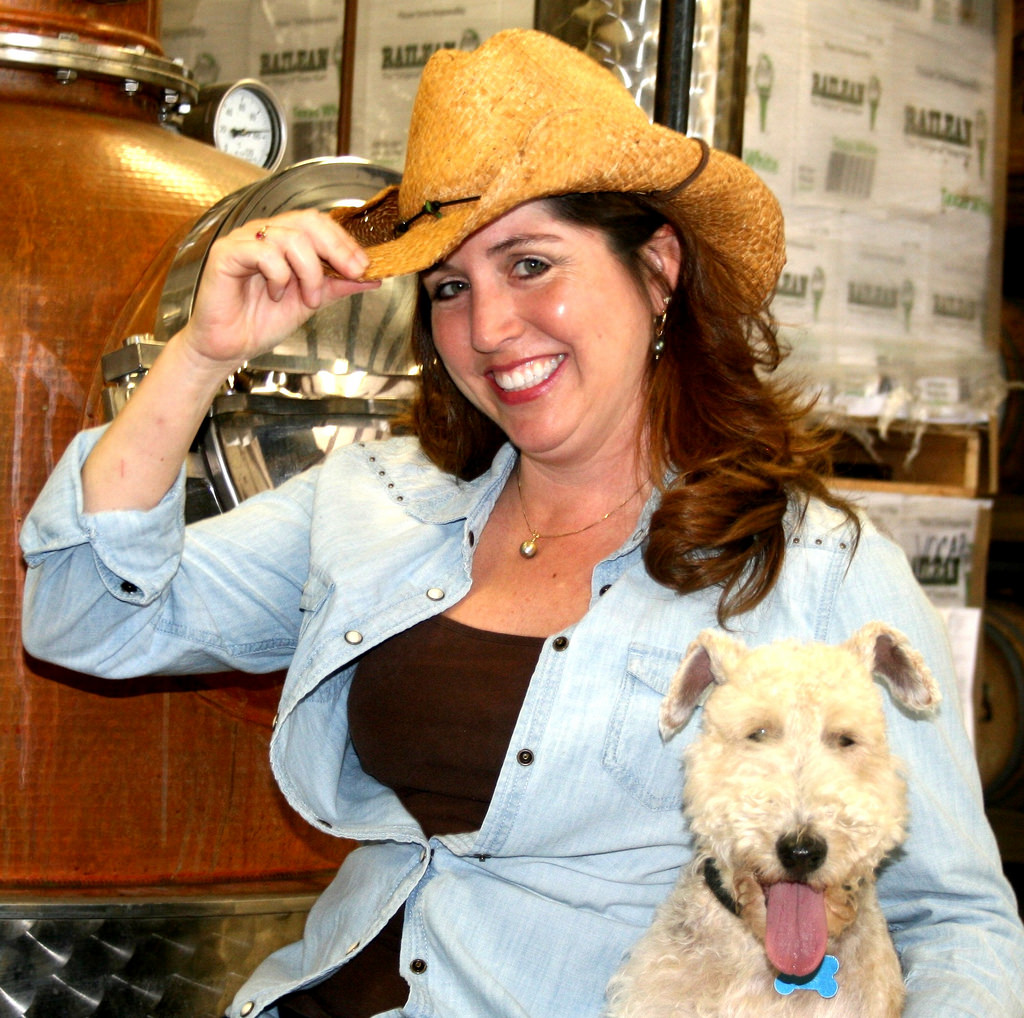 Next time you're driving south on 45 toward Galveston, I urge you to give yourself an extra hour and make a detour toward San Leon. You'll head toward the water. When you reach 5th Street, in what might seem the middle of nowhere, take a right. Drive a minute or two more, and you'll see a blue structure on your left, set back a short distance from the road. You've arrived. You're about to visit one of the most important distilleries in Texas.
Railean Distillers was established in 2005 by Kelly Railean and her husband — they have backgrounds in the scientific and engineering worlds, which comes in handy, as distilling is, after all, a chemical process. (Kelly is the boss, and she knows her stuff, as anyone taking the distillery tour will quickly discover.) She began with rum, making her first batch in 2007, and Railean, which was the state's first rum distillery, now also produces vodka, three types of blue agave (think Tequila), plus a light corn whisky.
I took a trip to San Leon recently, on a damp and dreary afternoon, with Railean as the final destination. (I always enjoy traveling down toward the Gulf, be it Galveston or Kemah or some other locale, because doing so appeals to my Savannah-born self. The sea air and thoughts of shrimp boats and oysters comfort me.) The boss herself was giving the tours that day, which appealed to me, because I had read that her stand-in at times could be lackluster.
For $12, which included a shot glass and a cocktail — the bar at Railean offers a gigantic assortment of drinks, including a very good Bloody Mary — we were treated to an hour-long tale of the distillery's beginnings and development, as told by Kelly Railean, inspected the German still that produces the spirits, and tasted a variety of that still's offerings, including an anejo ($49.99) that pleased my palate mightily. (Click here for a more in-depth look at Railean's lineup.)
Railean stresses, in her infectious and genuine manner, that everything that goes into her bottles is distilled on the premises, and she does it in small batches. A taste of the Small Cask Reserve Rum ($27.99) demonstrates that attention to quality. It's aged for four years in American oak, and makes for some lovely sipping.
I'm already planning a return trip to the distillery, and want to take a friend who appreciates rum. You should do the same.
Part of the Special Series: