Culture / Entertainment
The Best Things To Do in Dallas This Weekend — John Mayer, Woofstock, and Eataly's Restaurant Fest
Also, Better Block Foundation's Latest Pop-Up Park Debuts
BY Megan Ziots // 10.11.21
These days, the events are really back-to-back in Dallas — I haven't had this many great ones to round up in a long time. That being said, we still picked the best of the best for your weekending pleasure. From John Mayer to a bluegrass festival, these are the best things to do in the city this weekend.
Dead & Company
On Thursday, John Mayer performs with Dead & Company at Dos Equis Pavilion at 7 pm. Consisting of former Grateful Dead members Bob Weir, Mickey Hart, and Bill Kreutzman, as well as Oteil Burbridge and Jeff Chimenti, John Mayer has been playing guitar with the group since 2015. Tickets are available here.
Kane Brown
This country star will be performing at American Airlines Center on Sunday as part of his Blessed & Free Tour. Openers include Jordan Davis and Restless Road. The American singer and songwriter is known for hits like "One Mississippi," and collaborations — "One Thing Right" with marshmallow and "Memory" with blackbear. Get tickets here.
Sweet Tooth Hotel: REWIND
Debuting in Allen's Watters Creek on Saturday, Sweet Tooth Hotel's REWIND is an immersive art experience featuring ten installations and six emerging artists. Featured creatives include fiber artist and muralist Sam Lao, illustrator Niki Dionne, multidisciplinary artist MOM, multidisciplinary artist Andy Arkley, and painter, illustrator, and graffiti artist Hatziel Flores, and experience producer Madison Mask. Accompanying the exhibit, you'll also find "a full-blown vintage video store full of VHS tapes and a few hidden spaces for you to discover." Purchase tickets here.
Bloomin' Bluegrass Festival
This Friday and Saturday, head to Farmers Branch Historical Park for the 12th annual Bloomin' Bluegrass Festival. Presented by the Bluegrass Heritage Foundation and Farmers Branch Special Events, the festival continues to rack up nominations from the International Bluegrass Music Association. Bands include Sister Sadie, Ricky Skaggs & Kentucky Thunder, The Travelin' McCourys, and so many more. Purchase tickets here.
The Park at Forest-Audelia by Better Block
On Saturday, Better Block Foundation's (an urban design nonprofit) latest project will open at 12:30 pm on the northwest corner of Forest Lane and Audelia Road in Northeast Dallas. The newest green space is part of the foundation's plan to tranform parking lots into a month-long park for the community with sports courts, WiFi, lawn space, a community garden, and children's play area. The 3,500-square-foot space will feature seating for about 100 guests including air hammocks, tables, and café sets. An accompanying stage will support a full-sized band or dance group.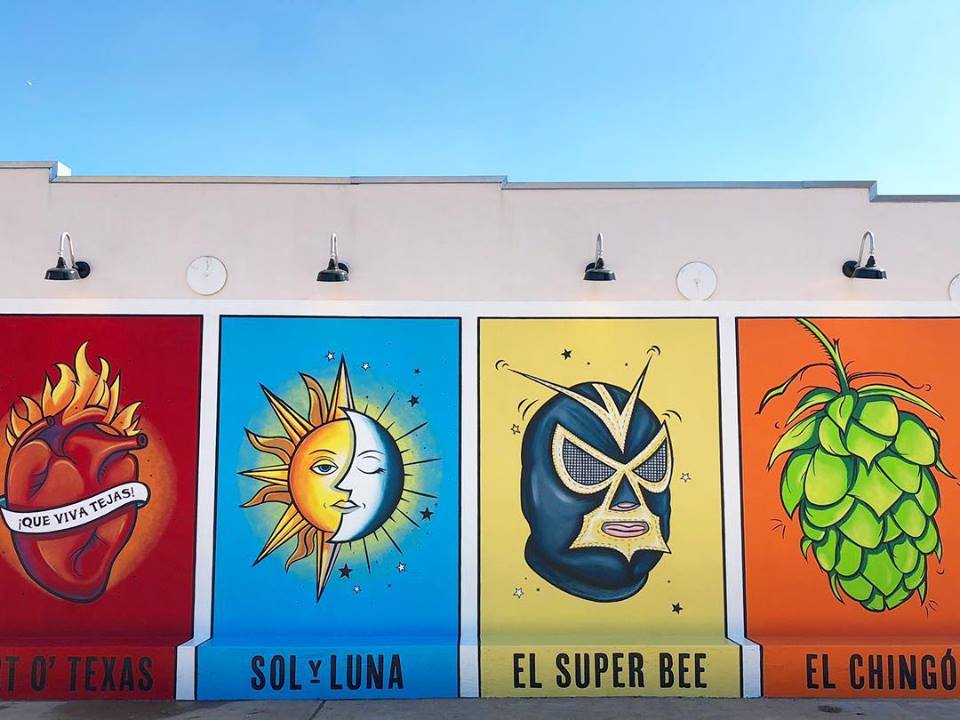 The Collab Festival & Clothing Drive
The Collab Festival, a small business and vendor market hosted by Kim Olusanya's The Collab Link, is returning for its second event at Four Corners Brewing this Sunday from noon to 5 pm. The fest will benefit The Family Place and support domestic violence survivors. This weekend will also serve as a clothing drive where attendees are encouraged to bring clothes to donate. Vendors include Bia Designs, The Chi Chi Boutique, House of Haute, and more.
Restaurant Fest at Eataly
From October 15 through October 31, the three restaurants at Eataly Dallas (Terra, La Pizza & La Pasta, and Il Pastaio) are participating in the first annual Restaurant Fest. The event features two-course lunch and dinner specials and wine by-the-bottle deals. New menus have been put together special for the event and include items like bruschetta ricotta e tartufo, pappardelle di anatra, and salumi e formaggi platters. Make your reservations here.
Woofstock at MUTTS Cantina
Woofstock Dallas, a family-friendly festival of dogs, music, and more, takes place at MUTT Cantina this Saturday from noon to 7 pm. Bring your furry friend and celebrate with local craft beers, local vendors (The Daily Dog, Pup Bandanas, and more), floral crowns, and even adoptable pets from the SPCA. Non-members can purchase a day pass for $9.95.