Culture / Travel
Texas' Most Beloved Summer Camps — Storied Overnight Camps are a Tradition Like No Other for Generations of Texans
This One Time at Summer Camp...
BY Virginia Reynolds
On Heart O' the Hills' "Seminar Day" campers can learn about other cultures and traditions.
Camp Mystic attracts generations of campers. For many, it's a true family tradition. (campmystic.com)
La Junta gives a select few riders the chance to go ranching for two days.
You can thank Camp Longhorn for creating the blob.
Camp Mystic's sign lights up at night for all to see.
The Vista Camps have been around since 1921.
Stewart's Condor Specialty Programs let campers learn new skills in different areas of interest.
Waldemar prides itself on good food and good manners.
Nothing conjures up feelings of sweet nostalgia like summertime in Texas. Blazing sun. Melting ice cream. Fresh, juicy peaches. I, like many Texans, spent my childhood (and young adulthood) enjoying days of summer sunshine and freedom at summer camps. My camp wasn't just a "summer camp" though. It was more than that — it was a home away from home, and the friends I made there are truly my second family.
Many of these Texas summer retreats lie tucked away in the heart of the beautiful hill country near Kerrville, Texas. For reference, that's about an hour and a half west of San Antonio. Picture giant canopies of rich green trees that blanket unending rolling hills. It's like stepping foot into pure paradise: sounds of chirping birds, buzzing cicadas, and gentle streams rescue you from the hustle and bustle of noisy city life — until the yells and laughter of joyful children break the profound tranquility.
Going to camp seems to be in the blood of many Texans. But not all Texas summer camps are created equal. These are Texas' most beloved summer camps, many with histories that stretch back generations.
Take note: The camps are listed in alphabetical order.
Heart O' the Hills
For many camp goers, Heart O' the Hills is most easily identified by its red-roofed hotel-style cabins. Some might find it a bit different that the girls who attend this camp live in an old inn, but why waste good construction and real estate?
The inn was built in 1928 for campers' parents dropping their children off at neighboring camps.
The inn was in operation until 1953 when it became a camp in honor of the soon-to-be-owners' daughter, Jo Jones, who died in a car accident in nearby Ingram. Since then, Heart O' the Hills has grown, and through the years has constructed more traditional-style cabins (what they call "tepees").
Another interesting characteristic of Heart O' the Hills is its location just along Highway 39, and by that I mean the highway actually splits the camp. So as you (carefully) wind the narrow roads, take it as no surprise when you might see some campers horseback riding on your right and others splashing in the Guadalupe River on your left.
Apart from the daily activities, Heart O' the Hill also holds special events throughout the term. Take, for instance, Seminar Day, a highly-anticipated tradition that provides a change of pace from the day-to-day camp life.
Campers can learn the ideas and customs of their counselors' home countries in seminars like Fiesta, Netball, Advanced Canoeing, Zip-lining, and even Harry Potter World! I'm not sure exactly what that entails, but I have a feeling it's a dream come true for many.
Camp La Junta
Like many of the camps that dot the roads through central Texas, Camp La Junta is one that has been around for decades — since 1928 to be exact. Because of its great tenure, the camp has developed strong traditions and deep history that have stood the test of time.
La Junta is an all-boys camp whose name means "the gathering place", and the name suits the camp perfectly. Generations of boys have gathered every summer to challenge themselves in sports and activities and learn important life skills, all while building an appreciation for the outdoors and (arguably most importantly) enjoying the simple joys of summer.
The boys at La Junta can take a wide range of activities that are unlike anything they'd be able to experience during summer at home. Imagine taking mountain biking as a class, or trap and skeet shooting, or horseback riding. Yes, please!
But La Junta takes Riding to another level. Back in 1955, they began a tradition called "The Rough Riders", which since then has given the camp's top eight riders an opportunity to embark on a two-day camping and ranching excursion. The boys ride over miles of ranch country, sleep and cook outside, run fence lines, and work livestock or game.
Camp Longhorn
Camp Longhorn has been a summer staple for thousands of young Texans since its founding in 1939 at Inks Lake. The small and humble beginnings of Longhorn are almost unrecognizable now that it boasts three locations. In addition to its home base at Inks Lake, the camp now offers its summer sessions at Indian Springs (established 1975) and C3 (established 2016, located on Inks Lake).
Of the many fun games and activities Longhorn offers, its blob on the lake is an undeniable trademark. To make things clear, Camp Longhorn is actually credited with inventing the exhilarating activity. If you've never had the opportunity to experience the excitement (and brief, adrenaline-rushing fear) of a blob, just imagine a giant trampoline.
As one camper (or several) jumps on one end of the massive water installation, the camper on the edge of it gets thrown high up in the air before splashing into the water below.
Unlike many other camps, Longhorn's focus is more on participation and leadership than on competition. So it should come as no surprise that there is a "Longhorn Rangers" leadership and adventure program for 10th-grade boy campers.
Those boys who participate in the program get to travel via bus to Colorado and New Mexico with a myriad of activities to check off along the way, like camping, fishing, and rock climbing. After completing the two weeks of bus travel and activities, they return to camp to put their leadership skills into practice as counselors and teachers.
Camp Mystic
Drive down Highway 39 in the evening hours, and you'll find this camp marked by its glowing "Mystic" sign atop a hill they call Sky High. Because Camp Mystic was founded in 1926, many campers can say that their mothers, aunts, cousins, grandmothers, and sometimes even great-grandmothers attended the camp as children.
The Guadalupe River splits the more than 700-acre campgrounds and provides a refreshing reprieve from the hot and steamy days that only get worse as the summer wears on. Mystic offers a number of sports and activities for campers to participate in daily, many of which revolve around the river.
Girls are also members of one of two teams that compete in sports and games throughout each term. One of the teams is declared the crowning champion at the end of each term.
And what of the food you ask? Those who attend Mystic unabashedly boast about its delicious and flavorful dishes. And to make things even better, Mystic serves Blue Bell ice cream every day after lunch. Every. Day.
But the heart of the camp lies in its Christian identity. Sundays are reserved for praise and worship on the waterfront and vespers on Chapel Hill. And with just more than 400 campers per term, Mystic remains a fairly small camp, making it a special place to create those lifelong friendships that we all dream of.
Camp Stewart
Camp Stewart began back in 1924 and is the brother camp to Heart O' the Hills just down the road. The two camps, which are not too far from each other, even have a brother/sister picnic for siblings who attend each camp.
Stewart rests on more than 500 acres of land, providing ample room for all sorts of activities and programs. In addition to the everyday activities, the camp offers Condor Specialty Programs to boys once they turn 13. There are four programs within the program itself: Ranchman, Sportsman, Outdoorsman, and Campmaster.
Each of the programs allows the teens to take specific classes in each field to learn more about what interests them most.
But all things activity aside (though the activities Billy Bob Sled and Tarzan Rope sound like the absolute most fun), Camp Stewart also has several special events and traditions that I wish could be celebrated every day outside the confines of camp. Like Rodeo. Or Crazy Hat Breakfast. Or Mardi Gras Lunch. Can I RSVP yes?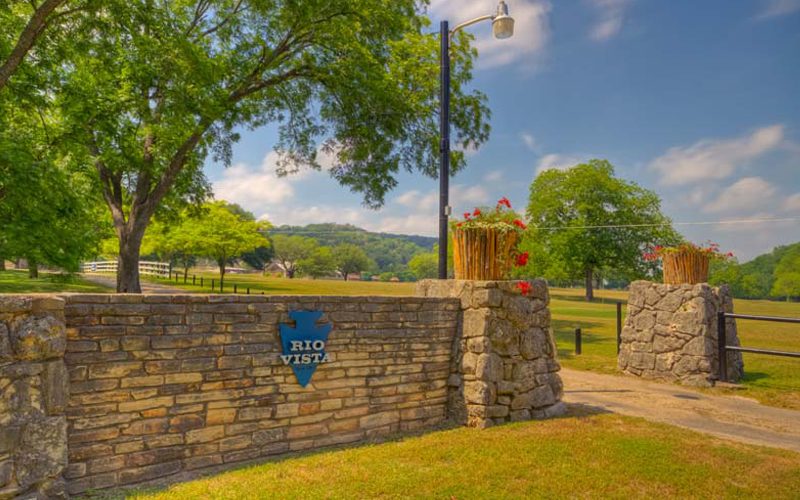 Vista Camps
Of all the camps on this list, Vista Camps holds the honor of being the oldest, having hosted young Texans since 1921. The Vista Camps are actually comprised of two camps: Rio Vista (for boys) and Sierra Vista (for girls). Though each camp is located on the same grounds, they are distinct and are considered to be more brother-sister camps than anything else.
The activities at Vista are similar to any other camp, but the Vista Camps offer other unique ones as well. Campers can opt to take "Just for Fun," which is essentially a 50-minute class of fun and free time. Or campers can keep their brain cells fresh and conduct all sorts of science experiments in an activity called Mega Mind.
Though Vista's boys and girls camps have their own separate schedules and activities throughout the day, they do gather together about once a week for any number of nightly programs. Together they have a dance, as well as a picnic, and even a carnival.
Because of the age of the Vista Camps, the traditions run deep. Oftentimes, generations of families have attended and can share in the memories and traditions together.
Camp Waldemar
Waldemar, also situated between the rolling hills of central Texas and along the Guadalupe River, has been the summer retreat for summer-loving, camp-devoted girls and their ancestors since 1926. Its deep history and legacy run just as deep as the roots of the camp's cypress trees.
Since its beginnings, Camp Waldemar has made it its mission to provide wholesome fun and an escape from the business of the outside world, and to instill in the girls the values of faith, friendship, character, and self-esteem.
Of the many things Waldemar is known for, its dedication to excellence in etiquette and manners (particularly at meals) is certainly near the top. The girls are taught all the important to-do's and not to-do's of eating at the table, including using "please" and "thank you" when asking for food, waiting to begin eating until the hostess begins her meal, maintaining good posture, and trying one of everything set before them at the table.
Trying a little bit of everything may seem daunting to some, but when all the food preparation is overseen by a gourmet chef, it isn't too difficult. Waldemar even has its own cookbook you can purchase on its website that includes recipes and dishes from past eras.