Arts / Museums / Galleries
The 13 Most Extraordinary Art Exhibits to Catch Worldwide in 2023
Iconic and Rarely Seen Works Coming to the Whitney, the Tate, the Rijksmuseum, and Beyond
BY Chris Byrne, with additional reporting by Catherine D. Anspon // 01.09.23
Installation view of Edward Hopper's New York at the Whitney Museum of American Art, New York, "Tables for Ladies", 1930 (Photo by Ryan Lowry)
Magdalena Abakanowicz at Tate Modern, London (photo by Madeline Buddo)
Claude Monet's "Agapanthus," 1916-1919 (Courtesy Musee Marmottan Monet)
Installation view of Henry Taylor's "B Side", at MOCA Grand Avenue, Los Angeles (Courtesy of The Museum of Contemporary Art, LA; photo by Jeff McLane)
Joan Mitchell's "Two Pianos," 1980 (Courtesy Joan Mitchell, photo by Patrice Schmidt)
Dana Schutz's The Interview, 2020, at the Louisiana Museum of Modern Art, Denmark (Courtesy Louisiana Museum of Modern Art, copyright Dana Schutz)
Peter Halley's "Two Cells with Conduit and Underground Chamber", 1983, at The Contemporary Art Museum of Luxembourg (Courtesy The Contemporary Art Museum of Luxembourg, photo Robert Glowacki)
Clemens Wild's "untitled", 2012 at the Collection de l'Art Brut (Courtesy City of Lausanne)
William Blake's "Satan Exulting over Eve," 1795, at the J. Paul Getty Museum (Courtesy Getty)
Installation view of Henry Taylor's "B Side," at MOCA Grand Avenue, Los Angeles (Courtesy of The Museum of Contemporary Art, LA; photo by Jeff McLane)
Thornton Dial's "Struggling Tiger", 1989, at the LSU Museum of Art, Baton Rouge (Collection of Robert S. Taubman; © 2023 Estate of Thornton Dial / Artists Rights Society, New York)
Johannes Vermeer's "Mistress and Maid," c. 1665-67, (Courtesy The Frick Collection, New York; Photo by Joseph Coscia Jr)
Guillermo del Toro's "Pinocchio," 2022 (Courtesy Jason Schmidt/Netflix)
Johannes Vermeer's "The Glass of Wine," c. 1659-61 (Courtesy the Staatliche Museen zu Berlin – Gemäldegalerie)
Magdalena Abakanowicz at Tate Modern, London (photo by Madeline Buddo)
Salvador Dalí's "Morphological Echo," 1936 at at The Art Institute of Chicago (Courtesy the Collection of The Dalí Museum, St. Petersburg, FL (USA); Gift of A. Reynolds & Eleanor Morse; © Salvador Dalí, Fundació Gala-Salvador Dalí / Artists Rights Society, New York, 2022)
Quinten Matsys' "An Old Man," about 1513
Dallas Art Fair co-founder, independent curator, and Elaine de Kooning House owner/director Chris Byrne previews 13 of the best art exhibits opening worldwide in the year 2023.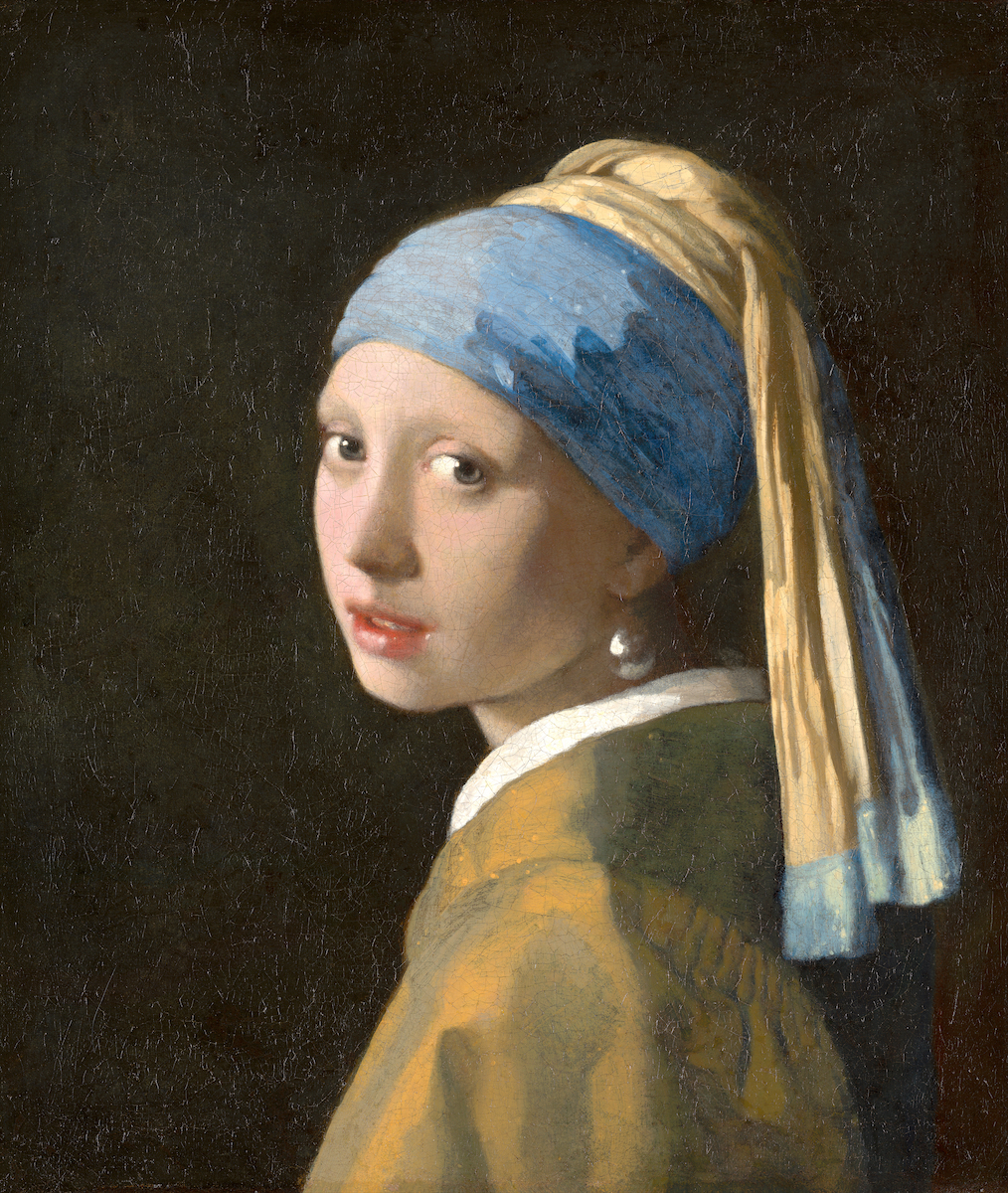 Vermeer at the Home of the Dutch Masters, Amsterdam
February 10 – June 4; rijksmuseum.nl.
Johannes Vermeer (1632-1675) lived and worked in Delft, creating a remarkably beautiful, albeit small oeuvre. The Rijksmuseum in Amsterdam assembles 28 paintings for its forthcoming survey, including three canvases recently reattributed to the Dutch master — worth traveling from anywhere to see.
Magdalena Abakanowicz at Tate Modern, London
Through May 21; tate.org.uk.
During the '60s and '70s, Polish artist Magdalena Abakanowicz worked with woven fiber to forge pioneering sculptures known as the Abakans. This extraordinary installation, "Magdalena Abakanowicz: Every Tangle of Thread and Rope," is organized by the Tate Modern in collaboration with the Fondation Toms Pauli at the Musée cantonal des Beaux-Arts de Lausanne/ Plateforme 10 and Henie Onstad Art Centre, Høvikodden. Prepare to be amazed.
The group show "Art Brut et bande dessinée," organized by Collection de l'Art Brut director Sarah Lombardi and University of Brussels' curator Erwin Dejasse, presents Art Brut self-taught creators who intuitively adapt comic-strip imagery to reimagine an "otherworld of comics." Featured are outsider greats including Henry Darger, Tomoyuki Hirano, Frank Johnson, Daniel Johnston, and Clemens Wild.
Thornton Dial, Baton Rouge
March 30 – July 2; lsumoa.org.
"I, Too, Am Thornton Dial" is organized appropriately by an institution in the American South: the LSU Museum of Art. Co-curated by Michelle Schulte, Senior Curator and Director of Programs at the LSU Museum of Art, and collector/author Paul Barrett, this exhibition brings together the renowned self-taught artist's important assemblages, drawings, and paintings through significant loans from the Arnett and Dial families' collections; the former were the late artist's staunchest champions.
Dana Schutz, Denmark
February 9 – June 11; louisiana.dk.
"Dana Schutz" at the Louisiana in Copenhagen promises a major moment in contemporary painting. Since the mid-2000s, the often-controversial Schutz has distinguished herself as an important narrative talent for our time. This exhibition offers a selection of her most ambitious, large-scale figurative paintings.
Peter Halley, Luxembourg
March 31 – October 15; mudam.com.
"Peter Halley Conduits: Paintings from the 1980s" lands at Mudam Luxembourg this spring. Assembling more than 30 canvases from private and public collections, the presentation includes the artist's rarely seen formative drawings and notes —required viewing for disciples of Neo Geo painting circa the 1980s.
William Blake at Getty, L.A.
October 17, 2023 – January 14, 2024; getty.edu.
"William Blake: Visionary," organized by the J. Paul Getty Museum in cooperation with Tate Britain, reveals an intimate portrait of the 18th/19th- century artist who was the ultimate visionary's visionary. Channeling his poetry, drawings, and paintings through the most imaginative graphic techniques — and possibly creating the most challenging and enduring imagery in British art history along the way — Blake is a talent who speaks across the ages.
Discovering Henry Taylor, L.A.
Through April 30; moca.org.
At MOCA, "Henry Taylor: B Side" serves up the largest survey of the under-known artist's work to date, distilling his social vision and critique through experimental drawings, paintings, sculpture, and installation. Taylor's straightforward portraits of people — friends and relatives — as well as politicians, entertainers, and athletes — have become especially resonant now.
Hopper at the Whitney, NYC
Through March 5; whitney.org.
Highlighting iconic works from the Whitney's collection, including recently acquired materials from the Sanborn Hopper Archive (the mother lode of the artist's ephemera), "Edward Hopper's New York" takes a comprehensive look at this American master's drawings, paintings, and prints. The subject of the show — the lonely city — serves as impetus and muse for Hopper's take on what is now largely bygone Manhattan.
Guillermo del Toro's Pinocchio, 2022 (Courtesy Jason Schmidt/Netflix)
Crafting Pinocchio at MoMA, NYC
Through April 15; moma.org.
"Guillermo del Toro: Crafting Pinocchio" focuses on the filmmaker's first animated feature, a retelling of Carlo Collodi's Pinocchio from 1883. The charming exhibition includes contemporary interpretations of the children's novel, film sets, time-lapse video with an immersive installation of art props, and newly designed posters and videos.
Salvador Dalí's A Chemist Lifting with Extreme Precaution the Cuticle of a Grand Piano, 1936 at The Art Institute of Chicago, (Courtesy The Art Institute of Chicago, Gift of Mr. and Mrs. Joseph R. Shapiro; © Salvador Dalí, Fundació Gala-Salvador Dalí / Artists Rights Society, New York, 2022)
Dalí at Art Institute Chicago
February 18 – June 12; artic.edu.
"Salvador Dalí: The Image Disappears" features seminal works dating from the 1930s during the height of the artist's notoriety and world fame. The exhibition includes 25 icons from the Art Institute's Surrealism collection alongside rare global loans, proving that Dalí, an inveterate crowd-pleasure, holds up to intense museum scrutiny.
Claude Monet's Nympheas, 1916 (Courtesy Musee Marmottan Monet)
Monet Converses with Mitchell at Fondation Louis Vuitton, Paris
Through February 27; fondationlouisvuitton.fr.
Fondation Louis Vuitton pairs Claude Monet, the seminal Impressionist, with Joan Mitchell, a standard-bearer for second-generation Abstract Expressionism who was born the year after Monet died. "Monet – Mitchell" is filled with 60 gorgeous, emblematic canvases — explosions of light and color often painted from the same French countryside along the banks of the Seine, revealing each painter's vivid response to both internal and external landscapes.
Quentin Matsys' An Old Woman ('The Ugly Duchess'), about 1513 (Courtesy of The National Gallery, London)
Renaissance Beauty and Satire at the National Gallery, London
March 16 – June 11; nationalgallery.org.uk.
Flemish 16th-century painter Quinten Mastys' An Old Woman (The Ugly Duchess), circa 1513 — one of the best known portraits at the National Gallery in London — becomes the catalyst for an exhibition whose lessons about feminine beauty and aging resonate today. "The Ugly Duchess: Beauty and Satire in the Renaissance" reunites this famous visage with its companion, An Old Man, circa 1517, also by Matsys (on rare loan from a private collection). Related drawings — grotesque heads after Leonardo da Vinci — will also be exhibited.