In terms of retail, if you dream it, Dallas probably has it. But despite the city's prowess for attracting big, buzzy brands, it's small businesses that are instrumental in shaping the culture and DNA of our many neighborhoods. Whether they serve up rare labels, exquisite home décor, or thoughtful gifts, these passion projects are crafted with a care that's evident across their inventories, interiors, and the atmospheres they create. To enter one of Dallas' most beautiful shops is to experience everything it stands for all at once.
The Dallas shopping scene is always evolving, but we've done our best to narrow down the 20 most stunning independent shopping destinations in Dallas.
(Note: in order to keep the focus on small, more under-the-radar shops, we've left out Dallas heavy hitters, like Forty Five Ten, Stanley Korshak, and Tootsies — but we'd feel remiss without giving them a mention.) 
Blue Print Store
2707 Fairmount St (Uptown) | blueprintstore.com
We've been Blue Print die-hards since 2010, when five interior designers and friends renovated a 1925 home to open the shop of our home decor dreams on a quiet street in Uptown. Beyond its topiary-flanked blue front doors, the store serves as a showcase for Blue Print's English and French antiques, midcentury modern furnishings, custom upholstery, gifts, and jewelry. After the group's acumen for curating modern art became clear, they opened up Blue Print Gallery next door (in another renovated charmer) to house even more of it.
The Cabana/Canary/Clover Trifecta
4711, 4609, and 4603 W Lovers Lane (respectively) | cabanacanary.com
Last fall, Dallas retail veteran Merry Vose added a third boutique, Clover, to her West Lovers Lane empire of sunny shops that start with "C." First, there was Cabana, which opened its lavender doors on West Lovers Lane in 2008 after operating out of Vose's Devonshire pool house, followed shortly by Canary, the sophisticated elder sister. Clover caters to the teen and young adult set with its well-edited selection of contemporary brands.
Vose's eye for emerging and under-the-radar designers remains a unique draw (in a city like Dallas, you can get your label fix elsewhere), but it's each shop's distinct aesthetic that makes them so fun to visit.
Coco & Dash
2819 N. Henderson Ave (Knox-Henderson) | cocoanddash.com
Mother-daughter design duo Teddie and Courtney Garrigan opened their den of chic in 2014, offering a thoughtful mix of classic, modern, and quirky furnishings. Only at Coco & Dash can you find French and Italian antiques alongside clean-lined custom lamps in every color of the Benjamin Moore rainbow.
Commerce Goods + Supply
1321 Commerce St (Downtown) | shopcommercedallas.com
It is a hotel shop, so there's a smattering of bath products and travel essentials (albeit very chic versions of those things), but locals can appreciate Commerce's selection of hard-to-find brands, delicate jewelry, Stetson hats, and effortlessly giftable goodness wrapped up in a Swoon, The Studio's modern western interiors.
The Conservatory
 100 Highland Park Village (Park Cities) | theconservatorynyc.com
If something cool is what you seek, you can almost always find it at The Conservatory. With well-defined sections for wellness, beauty, home, fashion, and men, Brian Bolke's lofted store in Highland Park Village is as gorgeous to visit as it is easy to shop. To help fuel your retail endeavors, sure to grab a bite at the in-store Teak Room café (we recommend the off-menu "Brian Bowl" chopped salad).
DLM Supply Co.
837 W Davis St (Oak Cliff) | dlmsupplyco.com
Opened in 2017 by former Nordstrom menswear buyer Deavon Moore, DLM Supply initially began as a men's store but evolved to become a destination for gifts, home accessories, shoes, and clothing for all genders and ages (even pets). The Oak Cliff shop may not be as easily defined these days, but simply put: if it's a great brand, you can probably find it at DLM.
Elements
4400 Lovers Ln (Park Cities) | shopelementsclothing.com
A Dallas retail institution since 1999, Elements has long put the spotlight on emerging designers. (There's a reason so many international brands host Dallas pop-ups exclusively at Elements.) An expert mix of apparel, shoes, handbags, jewelry, and home decor means there's always something new to discover.
Ellis Hill
5029 W Lovers Lane (Devonshire) | ellis-hill.com
The preeminent monogram shop of Dallas (and in Texas, that's saying something), Ellis Hill stocks a stylish assortment of gifts, home goods, stationery, and party-ready accessories all primed for a personal touch by co-owners Margretta Wikert and Kerri Davis.
Ettiene Market
115 W Louisiana St (McKinney, TX) | ettienemarket.com
We'll let you in on a little secret: this is where your uber-chic, design-minded friend outfits their kitchen. Though the Bishop Arts offshoot may have closed last year, Ettiene Market's original McKinney outpost is a true delight — only enriched by the fact that owner Coryanne Ettiene curates her gorgeous kitchen goods and homewares with diversity and eco-consciousness in mind.
Flea Style
3009 Commerce St (Deep Ellum) | fleastyle.com
Though Flea Style, Brittany Cobb's artisan market turned lifestyle empire, now has four locations across North Texas (and a specialty shop in Hotel Drover), the original Deep Ellum compound is the polished, bohemian brand at its grandest. It's all the maximalist perfection of a Texas-ified Anthropologie, with a thoughtful small business bent.
Go Easy Shop
250 N Bishop Ave #150 (Bishop Arts District) | goeasy-shop.com
Bold, vibrant, and unabashedly girly, Go Easy's interiors are a reflection of founder Molly Mathias' retail focus: CBD joints, pipes, sex toys, and more culled with women's mental health in mind.
Grange Hall
4445 Travis St (Knox-Henderson) | ufgrangehall.com
Equal parts flower shop, boutique, and very good café, Grange Hall is a jack and master of all trades with magnificent floral arrangements, beautiful (if unusual) discoveries, intoxicating incense, and a caviar-topped "Snob Sandwich" that's as hoity-toity as it is divine.
Hey Konēko
3901 Main St #140 (Downtown) | heykoneko.com
The retail offshoot of Konēko's piercing and tattoo shop is a wealth of vintage treasures (for the home or closet) and a perfect place to while away the hours among good vibes and plenty of house plants.
Koch
2600 Fairmount St (Uptown) | shopkoch.com
Founder Nicole Musselman projects a sunshiny sentiment that informs not only Koch's block-printed T-shirts and flirty smocked skorts (easily identifiable among the Park Cities set as "The Erica"), but every square inch of the light-filled 1920s bungalow-turned-storefront reimagined by Dallas interior designer Jean Liu.
Market Highland Park Village
26 Highland Park Village (Park Cities) | shopmarkethighlandpark.com
The fashionable Highland Park Village boutique, owned by the shopping center's co-owner Elisa Summers, doubles as an incubator for emerging brands and a closet away from home for smart Dallas dressers. A subdued but elegant interior led by Welch Hall architects allows Market to be transformed by its ever-evolving, cutting-edge merchandise.
Nicole Kwon
3699 McKinney Ave Suite 530 (West Village ) & Level 2 of NorthPark Center | nicolekwon.com
Designer Nicole Kwon has an eye for what works and a knack for bringing in under-the-radar, cool girl brands like Paloma Wool and R.G. Kane (along with her own private label made in Korea). In 2019, Kwon upgraded from a thimble-sized spot in West Village to a spacious corner in the same Uptown development. Then last year, Kwon did the unthinkable: she brought a small, local retailer into NorthPark Center's mix of national power players. Once inside, however, you're squarely in Kwon's beautifully designed world — even if Eataly is right around the corner.
Sept Collective
2900 Herbert St Suite 4102 (Trinity Groves) | septcollective.com
A gallery-like space with lofty ceilings and floor-to-ceiling windows, Sept may be the brick-and-mortar destination for Ferrah, the eco-luxury womenswear line from Parsons and Project Runway alum Lela Orr, but it also serves as Dallas' first all-sustainable concept store.
Society by Jackson Vaughn
403 N Bishop Ave (Bishop Arts District) & 8383 Preston Center Plaza Drive Suite 140 (North Dallas) | jacksonvaughn.com
Finding your next great Society candle could take some time — husband-and-wife design team Pamela Jackson and Jeremiah V. Headrick currently stock 40 distinctive scents. Fortunately, they've also crafted moody, inspiring storefronts that are perfect for luxuriating (and sniffing) in.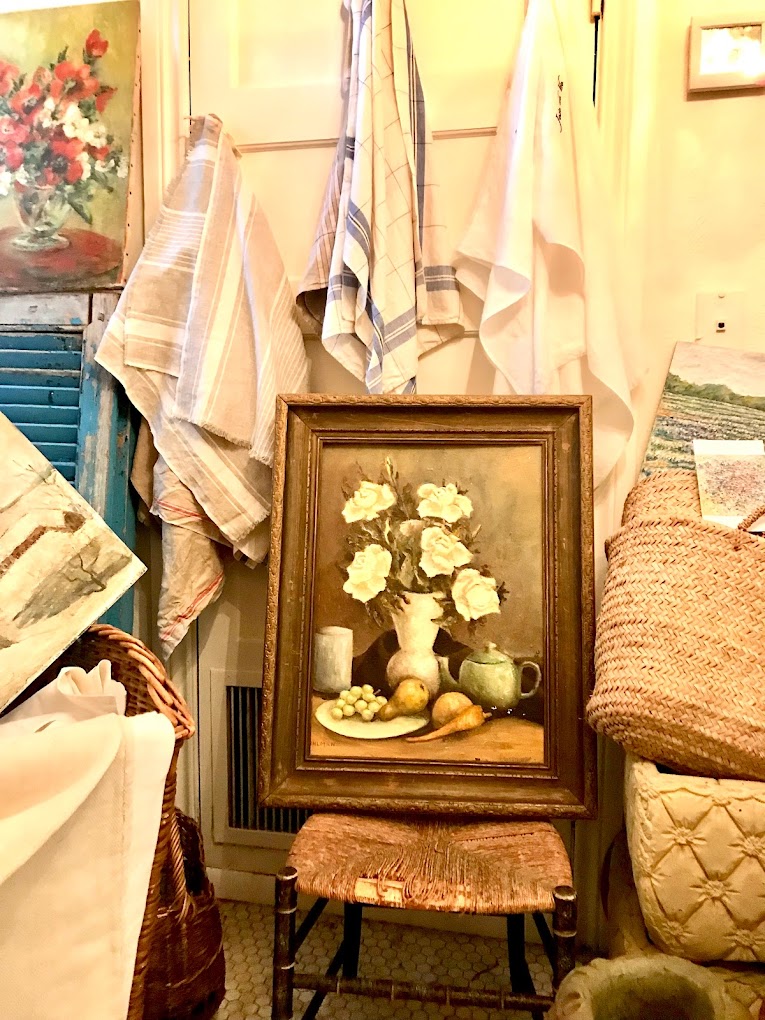 SOHO McKinney
115 E Virginia St (McKinney, TX) | sohomckinney.com
Designer Robin Cook's subterranean atelier in McKinney's historic downtown square is an ode to Paris and effortless French girl dressing. Beyond her meticulously crafted clothing line of homespun linen, hand-knit cotton, and Japanese selvedge denim, SOHO McKinney is stocked to the brim with exquisite vintage finds and distinctive gifts.
Sneaker Politics
2822 Main St (Deep Ellum) | sneakerpolitics.com
Though the brand launched in Lafayette back in 2006, Sneaker Politics founder Derek Curry now calls the location of its Dallas storefront, Deep Ellum, home. Inside the small but well-stocked space, nothing draws your eye away from the merchandise, but what is there — rustic wooden beams and a tiered glass chandelier — sets just the right luxe, laidback tone for sneakerheads adding to their collection.