Restaurants
The Best Restaurants in Irving — 10 Essential Spots in Las Colinas and Beyond
Where to Find Great Steak, Sushi, Empanadas, Mediterranean Food, and More
BY Megan Ziots // 05.23.23
Irving has grown exponentially over the past several years — especially with the completion of Las Colinas' Urban Center which has been a long time coming (development began in the 1970s). The area now boasts Toyota Music Factory, the Mandalay Canals, and an array of buzzy new restaurants, in addition to the area's already-vibrant international food scene.
For a well-rounded guide to the dining you'll find in Las Colinas (and beyond), this is your guide to the best restaurants in Irving.
LAW Restaurant
Irving
4150 N. MacArthur Boulevard
Irving, TX 75038 | Map
Located within The Las Colinas Resort, Dallas, this upscale Texas-inspired restaurant is a must-visit in Irving. Led by Executive Chef Tony France, LAW serves breakfast, lunch, dinner, and a Sunday brunch buffet. Don't miss the steaks, fresh seafood, and pimento cheese croquettes for dinner.
Andalous Mediterranean Grill
This popular Irving restaurant was founded by twin chefs Sam and Wassim Merched in 2012. The brothers spent years working for their family's award winning restaurants until they decided to open up a Mediterranean spot of their own. Andalous serves dips, handmade bread, charcoal cooked kababs, brick oven pies, salads and sandwiches. The restaurant's most popular dishes include the broiled lamb shank, Andalous chicken, roasted cauliflower and Greek salad. Authentic dishes like spanakopita and fattoush come from Greece and Lebanon.
Since 2010, this popular empanada spot has been serving Latin American and Argentine cuisine. It's a fast-casual restaurant owned by Raul Gordon, a Buenos Aires native, and serves some of the best empanadas in town. Gordon coined the name Empa Mundo, which means "empanadas from around the world." There are 13 empanada options on the menu, ranging from sweet to savory.
Since 2018, this Mexican restaurant with a healthy twist has been serving up great, authentic dishes in Las Colinas. Founded by Hugo Miranda, the concept is known for its "skinny" bar — meaning all cocktails are made with agave instead of sugar, organic liqueurs, and fresh fruits. For food, don't miss the pork belly chicharrón appetizer, chipotle shrimp tacos, and wagyu carne asada.
Only over a year old at the time, this Las Colinas fine dining spot was set to close in 1985 before Fran Lively bought the restaurant. Since then, Via Reál has remained a popular concept for its relaxed, Southwestern and Mexican cuisine. Fajitas, enchiladas, and filet mignon are the dishes to try here.
Since 2009, this Southwestern restaurant and live music venue has been a Las Colinas staple. The Ranch serves locally sourced food like honey from Alvin, wild boar from Devine, and crab from Galveston. Some favorite dishes on the menu include chicken fried steak, elk tacos, and prime rib. Don't miss the Route 66 Pecan Pie topped with Plano-based Henry's vanilla bean ice cream for dessert.
This San Angelo-based gastropub is a favorite spot in Las Colinas for wood-grilled meats, sandwiches, wood-fired pizzas, and wine. Start with the deviled eggs with bacon and don't miss the double-cut pork chop or crispy chicken sandwich for your entree. The restaurant also has a killer cocktail menu featuring a boozy spin on Georgia peach tea.
This well-known Japanese izakaya has become an Irving staple for authentic sashimi, sushi, and sake. Favorite dishes include grilled squid, Tonkotsu ramen, pork belly, chicken karaage, and so much more. The intimate spot gets busy so be prepared to arrive early to join the waitlist.
This Brazilian steakhouse is a popular spot for premium meats and sides in Irving. For lunch or dinner, the restaurant provides table side service continually offering cuts of picanha, sirloin, and more, as well as a salad bar with 25 different options. And for dessert, don't miss the Brazilian flan.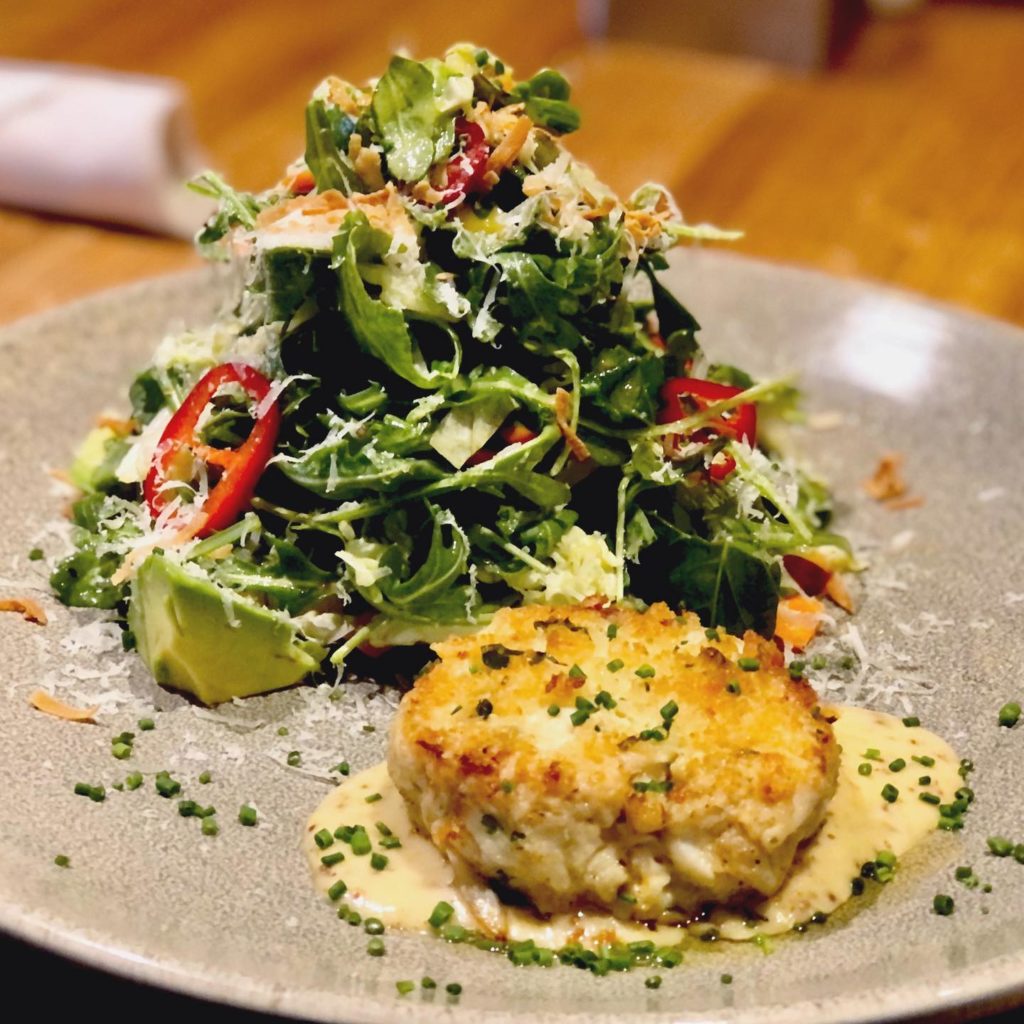 A top seafood spot in Las Colinas, Pacific Table was originally founded in Fort Worth. The newer Irving location offers the same menu of fresh Pacific Northwest seafood. You'll find a great miso salmon dish, spicy rock shrimp, and fried oysters at the restaurant. There's also an entire sushi and oysters menu.