Culture / Entertainment
A Guide to the Best Things To Do in Dallas This Halloween Weekend
A Spooky Pilates Workout, Music Festivals, and Concerts
BY Megan Ziots // 10.25.21
Halloween week is officially upon us, and we've got you covered when it comes to spooky plans in Dallas. To help get you in this spirit, we've rounded up some of the best ways to celebrate Halloween right here, as well as more special festivities for Día de los Muertos. Beyond the spooky stuff, there are also plenty of events happening in Dallas this weekend.
From a local music festival to a pre-Halloween workout, these are the best things to do in Dallas this weekend.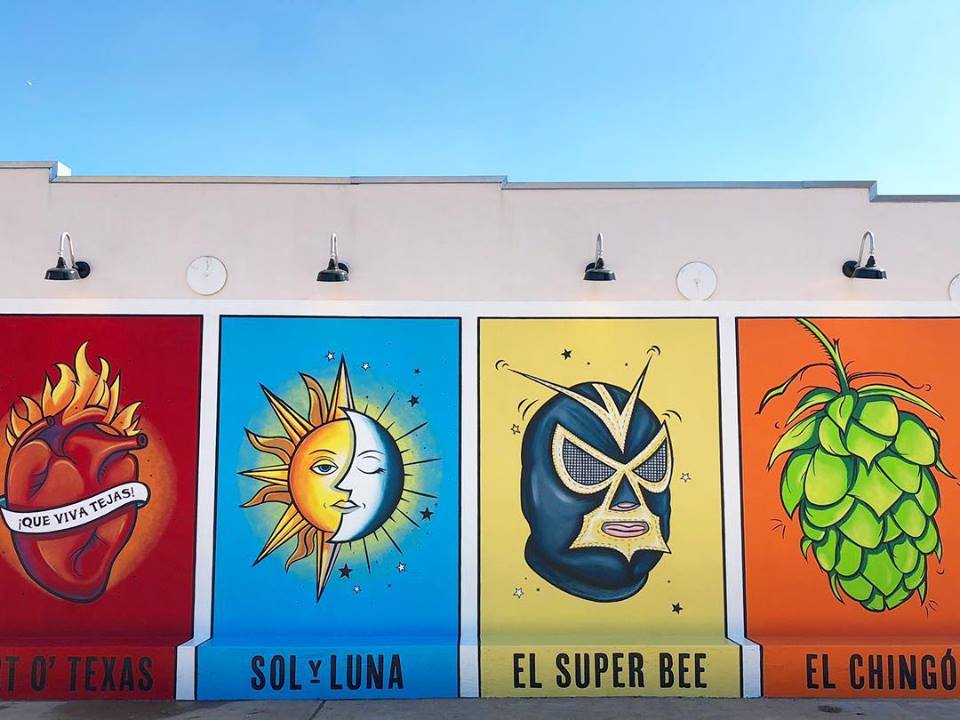 KXT Local Music Showcase
On Friday at 6 pm, Four Corners Brewing Co. is hosting the KXT Local Music Showcase featuring Summer Dean, Kyoto Lo-Fi, La Bell, and Ten Hands, as well as KXT's Paul Slavens. Plus, Reveler's Hall Band will be on the scene. Stop by for the free event before heading over to the LaReunion Music Fest on Saturday and Sunday across the street at Dallas Heritage Village.
La Reunion Festival
October 30 and 31, Dallas Heritage Village is hosting this music fest at Old City Park in the Cedars. It'll be a two-day outdoor music festival featuring The Suffers, Bob Schneider, Rebirth Brass Band, Revelers Hall Band, and more. There will also be vendors, food, and drinks. Get tickets here.
Angels & Airwaves
Heading to Southside Ballroom this Saturday at 8 pm, rock band Angels & Airwaves will be performing along with Bad Suns and My Kid Brother. Formed in 2005, the group now consists of Tom DeLonge, David Kennedy, Ilan Rubin, and Matt Rubano. Their latest album Lifeforms is out now, and they're sure to play some classic early 2000s hits like "The Adventure." Tickets are here.
Ghostland Observatory
On Saturday at Arlington Backyard at Texas Live!, music duo Ghostland Observatory will perform, as well as Neon Indian, and Ishi. A limited capacity, outdoor event, the show starts at 6 pm. An Austin-based band, Ghostland is known for songs like "Sad Sad City" and "Midnight Voyage." Neon Indian is an electronic music band from Denton. And Ishi is a dance music artist out of Dallas. Get your tickets here.
Pilates and Potions
Head to Virgin Hotels Dallas on Saturday for a pilates class hosted by TruFusion at 10 am. The pop-up workout will include one of the studio's most popular pilates classes, as well as a complimentary cocktail (or potion, rather) after class. Equipment will be provided. Sign up here.
Concert Truck Performance
The Dallas Symphony Orchestra's concert truck has returned and this Saturday it will pop up at the Dallas Zoo at 10 am. The concert will be free for guests of the zoo and performers include George Nickson (percussion) and Daphne Volle (violin). Get your tickets to the Zoo here.
Whiskies of the World
On Thursday and Friday, Whiskies of the World, an event focused on educating and providing a sensory experience for whisky lovers, will be taking place at Marie Gabrielle Restaurant and Gardens. Participating brands include Texas natives like Garrison Brothers, Austin Craft Spirits, and Balcones Distilling. Tickets cost $100 each and include hundreds of whiskies to sample, food pairings, and a whiskey masterclass.